Accounts receivable is the function of billing your customers for the goods or services that you provide and collecting their payments. This is arguably the MOST IMPORTANT function of your business.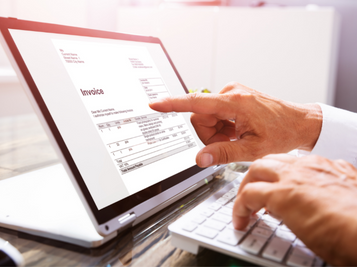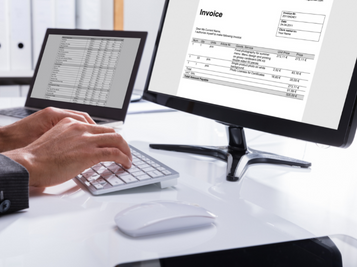 Timely billing customers and following up with customers whose balance becomes past due sounds simple but finding the time to do that is challenging. Not to mention, in Pennsylvania sales tax rules are a nightmare! Did you know for Pennsylvania sales tax purposes, that drinks made from 25% or more real fruit juice are not taxable, but those made from 25% or less real fruit juice are taxable. Maybe your business or nonprofit doesn't sell juice, but we can guarantee you that there are rules that apply to your business that you will want to know! You may not have someone dedicated to fulfilling this role in your organization. That's where we come in!
Northeast Pennsylvania Business Center has experienced accountants with an innate knowledge of this function! As you can see on our Bookkeeping Page, getting some external help with these tasks can free up your time to build and grow your business, while we take care of this very important, but time-consuming task. Also, you won't need to worry about which items are subject to sales tax and which items are exempt. We will handle all that for you!
By relying on our staff of seasoned professionals, you save costs associated with training your in-house staff to handle the specifics of A/R management.  Although we provide accounts receivable management services, all customer payments still go directly to you. We simply maintain frequent and effective communication with your customers to encourage prompt payment.
The Northeast Pennsylvania Business Center can set you up on QuickBooks Online and develop a highly efficient and effective billing system. You can be sure that your customers will be billed timely and accurately. Contact us today to get started!
Need financial assistance beyond your accounts receivable? We offer additional support services to fit your needs.  From accounts payable to building budgets or payroll processing and benefit management, Northeast Pennsylvania Business Center is here to support your growing business.