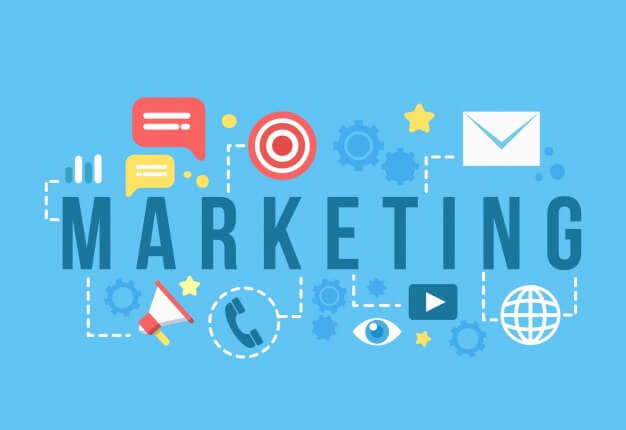 Northeast Pennsylvania Business Center understands the importance of creating an integrated marketing and advertising campaign and offers a variety of services to help make this happen. NPBC specializes in helping small to medium sized businesses find their voice and let it be heard through all the advertising clutter. Whether you are just starting from scratch or looking to reevaluate your current marketing efforts, NPBC's talented team of marketing professionals can help.
We work hard to create versatile, flexible strategies that grow with your business, always striving to take your company to the next level and promote the development of your brand.
Whether you are a market leader, a start-up, or somewhere in between, the Northeast Pennsylvania Business Center can work with you to support your brand at any level. We will listen to your needs, immerse ourselves in your category, define your audience and customer composition, develop targeting strategies to achieve a variety of results, and create advertising campaigns to help take your brand where you need to go.
Research & Planning
Qualitative and quantitative targets
Competitive analysis
Market segmentation
Advertising Campaign Development
Advertising campaign concepting and creative
Traditional, social, search and digital ad campaign development and execution
Advertising research and testing
Advertising campaign management
Advertising materials delivery, media planning and placement
Stock photography research and custom photo shoots
Custom graphics development
Media Research & Planning:  Many clients place significant emphasis on the creative aspect of their sales message. However, no matter how creative a message is, it will be ineffective if not placed within the correct medium or media mix which targets potential consumers.  To ensure that your message is being seen in the right place, at the right time and at the right cost, Northeast Pennsylvania Business Center provides complete and comprehensive media services, including research, planning, buying and placement across all media outlets.
When beginning with a new client, Northeast Pennsylvania Business Center's first step is to discuss your goals with you and fill out a media questionnaire. This questionnaire helps establish historical advertising efforts, target audience, geography, seasonality, promotional events, etc. Once this is completed, we can begin the planning and research process to develop the most effective media plan to achieve the goals set by you.
Northeast Pennsylvania Business Center performs extensive research to determine the most effective media mix based upon the client's marketing goals and designated budget.  Possible media outlets are analyzed based upon criteria that might include:
The medium's effectiveness in reaching the potential consumer, based upon composition and coverage of the designated target audience
The editorial environment and its appropriateness for the client
The competitive advertising environment
Media Buying Process: Northeast Pennsylvania Business Center will issue media budget estimates for your approval and execute the media buy. Media Strategists at Northeast Pennsylvania Business Center have achieved strong negotiation skills which enable our clients to take advantage of low rates and accompanying merchandising packages.  On average, Northeast Pennsylvania Business Center saves their clients 25-50% on media buys, excluding internet advertising.  Online advertising is non-negotiable, however our understanding and daily monitoring of these campaigns allows us to place the most effective ads for maximum cost efficiency.
With broadcast, negotiated spots are placed in targeted dayparts to allow for optimum audience delivery. With print, negotiations revolve around low rates, prime ad placement, and within appropriate editorial content. When the buy is complete and in place, you are provided all the pertinent paperwork that displays television and radio programming, issues in print publications and the corresponding dates and costs.