Accurate record-keeping is essential to a successful business yet can also be complicated and time consuming. You did not start a business so that you could spend your time pouring over books, tracking cash flow, or reconciling accounts – that is why we are here.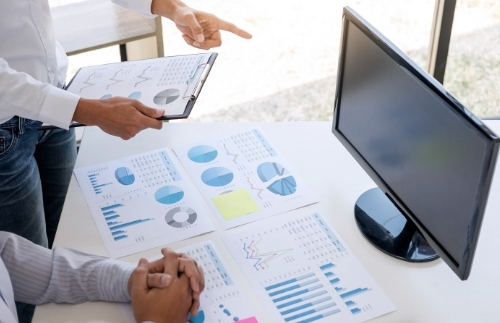 Northeast Pennsylvania Business Center gives you the freedom to focus on your business, knowing that expert accountants are taking care of your finances.  Even better, Northeast Pennsylvania Business Center utilizes QuickBooks Online, which allows you to log on and view your account anytime, day or night.
Whether you are a new business starting fresh or a seasoned business owner who wants to free up your time to focus on other aspects of your business, getting started is simple. Your dedicated financial expert is there from the beginning: they will get you onboarded, learn the ins-and-outs of your finances, and partner with you as your business grows.
If you want to see where you stand financially, no problem, just log into your account and view your profit and loss, balance sheet, and cash flow statements for any period you desire.  Prefer we send you monthly reports? No problem, we can also do that!
Northeast Pennsylvania Business Center's bookkeeping services are 100% customizable to your individual business' needs and budget.  Typical bookkeeping services include documenting transaction details, entering financial transactions, paying invoices, organizing financial reports, and reconciling accounts.
Need financial assistance beyond your bookkeeping? We offer additional support services to fit your needs.  From invoicing your clients to building budgets or payroll processing and benefit management, Northeast Pennsylvania Business Center is here to support your growing business.