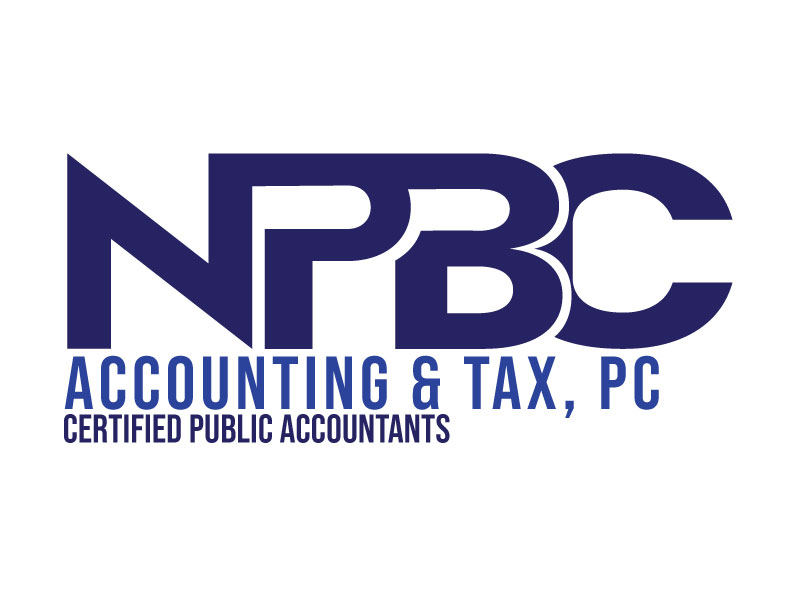 NPBC Accounting & Tax, PC – a division of NPBC Business Center – can do your taxes too! Our experienced CPA's will ensure that every line on your tax return is correct and if you are due a refund, you will receive the maximum amount that you are entitled to.
We file individual returns, business returns, (Partnership, S-corporation, and C-corporation), and nonprofit tax returns (form 990 and 990EZ).
An experienced Certified Public Accountant will bring invaluable expertise to your taxes, helping individuals to receive the largest tax return possible.  
A new year brings lots of new and exciting opportunities; however, it also brings the prospect of filing taxes. Every year, Americans complete an annual ritual of having their taxes done and filed by April 15th to get their refund or pay their balance to Uncle Sam. The IRS reports that approximately 152 million returns are filed each year, wow!
However, while all of us file our taxes, do we really know how to "do" our taxes? The IRS reports that in 2021, taxpayers self-prepared 67 million of those 152 million returns, nearly half! Most people think they know how to do their taxes, especially with the help of turbo software or other "free" software. A very wise individual once told me, "Garbage in, garbage out," meaning that if input bad data into the software, it will give you a bad result. The worst thing is that you won't know the difference!
Scary stuff, especially considering that most Americans don't know a thing about taxes! In 2017, an online survey of over 1,800 adults found that on average, people answered only two out of eight questions correct regarding IRS rules for common deductions, retirement, and education savings plans. Approximately 46% of taxpayers don't know what tax bracket they're in or how tax brackets work. This lack of common tax knowledge means only one thing – lots of GARBAGE is going into these tax softwares!
Stop using these programs and instead get yourself a trusted tax partner. Your tax partner at NPBC Accounting & Tax P.C. will be able to tell you how to REDUCE your taxes, INCREASE your refund, and make absolutely sure that you GET EVERY CREDIT and DEDUCTION that you are ENTITLED TO! Trust us, if you don't know about it, you will likely miss it. And that will cost you much, much more money than you will save doing your taxes by yourself.
Our fees start at $99.00; and we offer plenty of discounts for referrals and client appreciation, because we love our clients! And our clients love us back! Would you like to become one of our clients? Click the link here and sign up.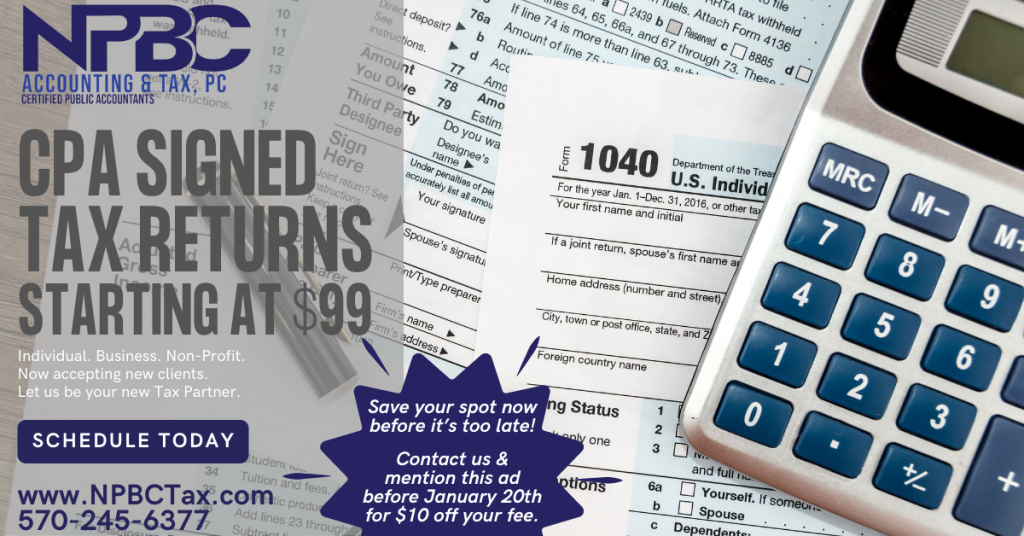 At NPBC Accounting & Tax, PC, we want to make sure that you don't miss out on any deductions or tax credits which you are entitled to. You can be confident that your taxes will be accurate and complete when you file them. Our experienced accountants not only will prepare your taxes but will also answer your questions and advise you if there are ways that you can save in the future.
Are you not satisfied with the service from your current accountant? Too expensive? Consider switching today!