What is the hardest part of using social media for your business?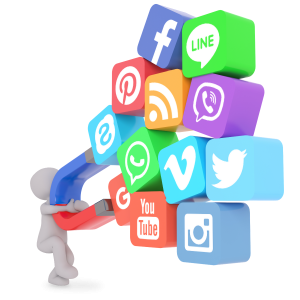 Our clients often tell us it is finding the time to sit down at a computer. Business owners are more focused on the day-to-day operations, and do not have the time until the business closes to log on, and at that point, your ready to walk away for the day, clear your head and relax.
If you are like most small business owners, coming up with content is also at the top of your list. Figuring out what to post on social media, how often to post – and most importantly what social networks to use – can easily turn into a longer process than most business owners have time for.
Creating consistent and valuable content is no small feat. Let us help you grow your business while increasing brand awareness and connecting with your online community. We can help you connect with new customers and create a stronger connection with your current ones.
Our Social Media Specialists will work one-on-one with you to increase your brand recognition and develop an effective social media strategy, including a content calendar.
We can help with:
Setting up Social Media Profiles
Scheduling Branded Posts to publish daily or weekly depending on Social Media Strategy
Setting up paid Social Media advertisements